ProgressLEAD
Initiative, Drive, Success
LearningLEAD
Knowledge and Transformation
TransportLEAD
We LEAD the way
ProgressLEAD
Your Progress - Our Success
AddendsLEAD
Building your future brick by brick
PaymentLEAD
Payment Enablement
AnalyticLEAD
Because Data Matters
We are our name – we LEAD Progress! ProgressLEAD is a business front runner with a team of amazing consultants. We drive LEADership in all shapes and forms, regardless if it's Project Management, Business Transformation or Advisory Services.
Our LEADers of Progress all have one thing in common; We excel and are motivated by LEADing Progress in our customer assignments. ProgressLEAD always make sure that the right leader is in the right place to fulfill the customers need.
Initiative – Drive – Success
Our key words describes us in all it´s simplicity. We are all consultants with a high level of self initiative and drive that in the end creates success. Success for the customer, for the assignment and for ourselves.
Key competences & capabilities
We love to LEAD and have successfully delivered hundreds of complex assignments for our customers for more than ten years! Based on this vast experience ProgressLEAD have chosen to develop and group our key competences and capabilities in four main areas that we like to refer to as DirectionLEAD, AgileLEAD, TransformationLEAD and OperationsLEAD.
DirectionLEAD
DirectionLEAD is our concept for our Management and Business Consulting services. ProgressLEAD have Senior Management Consultants across a variety of domains and business verticals ready to LEAD the direction with initiative and drive! Let our Senior Advisors point out the direction for any challenge or assignment.
AgileLEAD
AgileLEAD is were we offer our expert resources and our solutions within the lean agile field. If you need agile leadership roles like Scrum Masters, Release Train Engineers (RTE), Product Owners or Agile Coaches then ask for AgileLEAD. Agile LEADership are so deeply connected to the core of ProgressLEADs DNA, that we also offer educations and certifications in Agile methods.
TransformationLEAD
LEADing business transformation initiatives such as digitalization or are some of the toughest assignments you can get, we take accountability for these initiatives including organizational and cultural transformation. Our certified consultants has extensive experience in driving transformation across most business verticals utilizing the best methods fit for the need. ProgressLEAD is a certified PMI® Practioner, well-known from the PMI events such as Passion for Projects as an inspirational speaker and PMI education provider. 
OperationsLEAD
Business transformation might exciting and fun but equally important is to establish a sustainable operation model and efficient business as usual. OperationsLEAD is our group of experts specialized in operation frameworks. Customers often prefer ITIL framework but we also design and implement Agile and DevOps practises such as part of SAFe®. If you look for experienced Service Managers, Product Owners or Interim Managers this is where you look!
ProgressLEAD are constantly evolving to adapt to new business needs and changes in our environment.  The ProgressLEAD family is what we call our specialised verticals where we gather packaged high-end service offerings. 
AnalyticLEAD – Because data matters
In AnalyticLEAD we have deep expertise in all aspects of information management, advanced analytics, data science and data governance. We help our customers to transform into data driven and fact-based organizations that outperform their peers. We give advice on architecture, business cases, ROI  and also take full accountability for transformation initiatives. 
PaymentLEAD – Payment Enablement 
PaymentLEAD helps customers delivering global payment strategies, implementations and running solutions. We have deep and long experience from medium sized to multinational corporations within both the private and public sector. Our competences reaches all areas within leadership, analysis, procurement, architecture, and development. Contact PaymentLEAD if you want to get a innovative, secure and stable payment landscape.
Corporate social responsibility
We know the importance of giving back, helping others and supporting where you can. At ProgressLEAD we are always involved in at least one Corporate Social Responsibility project at all times.
HAND IN HAND
Together with the non-profit organization Hand in Hand, ProgressLEAD has been a sponsor in a project in Nembu, a small village outside Nairobi, Kenya. We are incredibly proud to have been a part of the project that helps people get out of poverty by helping themselves and eventually becoming self-sufficient.
PLANTING TREES
We all have a responsibility for our environment but far from everyone does something to protect and keep it. Together with SMARTKLIMAT, we have planted trees in Zambia to compensate for our carbon dioxide emissions that comes from business travelling.
Progresslead success stories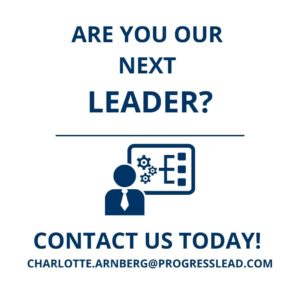 We are looking for a new colleague to our team of consults. At ProgressLEAD we are experts on successful leadership. If you have any experience
Läs mer »
We are grateful for time we spent together during two days at the Passion for Project Congress. Thank you PMI Sweden Chapter for fun, inspiring and well
Läs mer »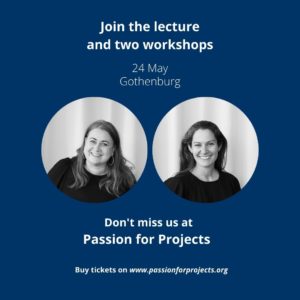 Don't miss us at Passion for Projects 23-24/5! We'll be sharing our passion and insights about leading in uncertainty in three different sessions on Tuesday
Läs mer »