Take a look at our services, products and trainings
… teambuilding? 
… methods and framework? 
… tools and culture for direct control, transparency and efficiency?
Our services support your company with project management office, knowledge training and strategy facilitation to reach a desired ambition. 
Get in touch for an offer.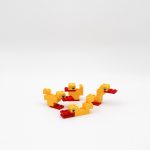 Fun and engaging workshops with LEGO® Serious Play®

LEGO® Serious Play® is a tool designed to improve innovation and business performance. Take advantage of your organization's hidden experts involving everyone in a democratic and creative process. Versatile methods for addressing your own specific challenges, strategy and innovation.
Build your way to better business!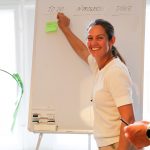 Education is key in many aspects. Supporting your employees education is a great way to boost knowledge and productivity.
Training within agile way of working and project management is essential to succeed with any transforming within your business or organization.
Our courses are open for those with certification that is eager to learn more and to be certified in SAFe and PMI/ PMP. Set up a tailored team training or join one of our scheduled classes.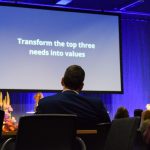 When leading in uncertainty and navigating complexity creating a Shared Dynamic Mindset for the team is a really powerful tool. It's about cultivating a Shared Mindset, helping the team navigate, mitigate and innovate when working with moving targets. Building trust and agreeing on important values makes you braver, bolder and more creative.

A Shared Dynamic Mindset is available both as a lecture and as a workshop where we help you set it up for your team.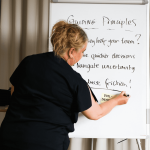 One of our best tools for leading in uncertainty is Guiding Principles. Helping the team align, making it easier to work together and making decisions. Agreeing on guiding principles reduces friction and makes the team more efficient. It creates common ground as well as it makes it easier to address challenges.
Guiding principles is available both as a lecture and as a workshop where we help you set them up for your team.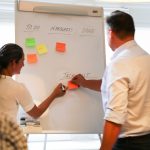 Job satisfaction & Motivation
Enjoying work is not only pleasant, it is also productive!
What motivates us? What for us to feel job satisfaction? How can we influence our motivation and our job satisfaction?
There are both internal driving forces and external factors that play a role, but there is also much that we ourselves can influence. Job satisfaction and motivation is available both as a lecture and as a workshop and focuses on how we can work actively to have a good time at work.
Looking for an amazing consultant with high expertise in leadership to add to your team? 
Find the consultant you need for your project, business or industry. Get in touch with us and we will give you an offer.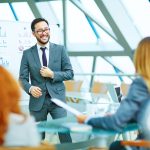 PMI/PMP certified project leaders, senior (5+ years) or expert (7+ years)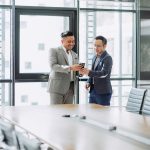 Experienced Programme Manager. International experience from large programme and organisations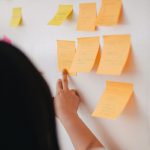 Product Owner (SAFe / Scrum)
Certified product owner with experience by working within agile organizations, international and with experience from both business and tech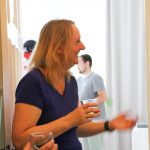 Scrum Master (SAFe / Scrum)
Certified Scrum-master with experience of leading development or business development teams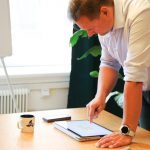 Senior analyst with experience in gathering and documentation and agile methodologies. Pre-study analysis, Business and tech requirements, data reports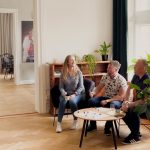 Change Manager with the right competence, knowledge and personality whenever there's a need for a business orientated digitalisation-and IT project with additional change management needs. Senior Level.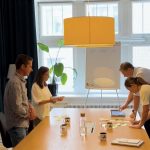 Management Consultant senior level with excellent stakeholder management and communication skills. Strong overall project leader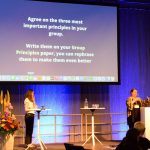 Workshop Facilitator
(innovation process)
We have got experienced facilitators, specialized on helping groups and organizations develop. With broad experience from working with some of our biggest brands as well as the Public sector, we are equipped with an excellent toolbox for creating strategic and dynamic workshops as well as innovation processes and improving collaboration.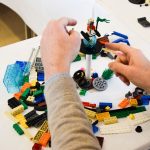 Workshop Facilitator
(Lego Serious Play)
We have certified LEGO® Serious Play®-facilitators, mastering all the different aspects of playful yet serious brick-based workshops. Infuse energy in your teams and processes with adding LEGO® to your workshops and events.
Our senior consultants are certified trainers in various methodologies.

Here is a sample of trainings we offer to your company to gain increased employees project knowledge.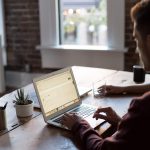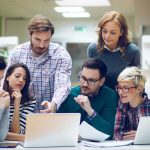 Technical Project Manager
The Technical Project Manager training is aimed at engineers and developers who will move into a more project leadership role. 
The course includes both traditional and agile project-and delivery methods, and provides the participant a deeper understanding of how to lead IT-projects.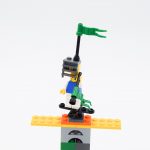 2023 courses are out now. Check out the full schedule on www.learninglead.se 
Do you have a question? We will help you find the right answer!