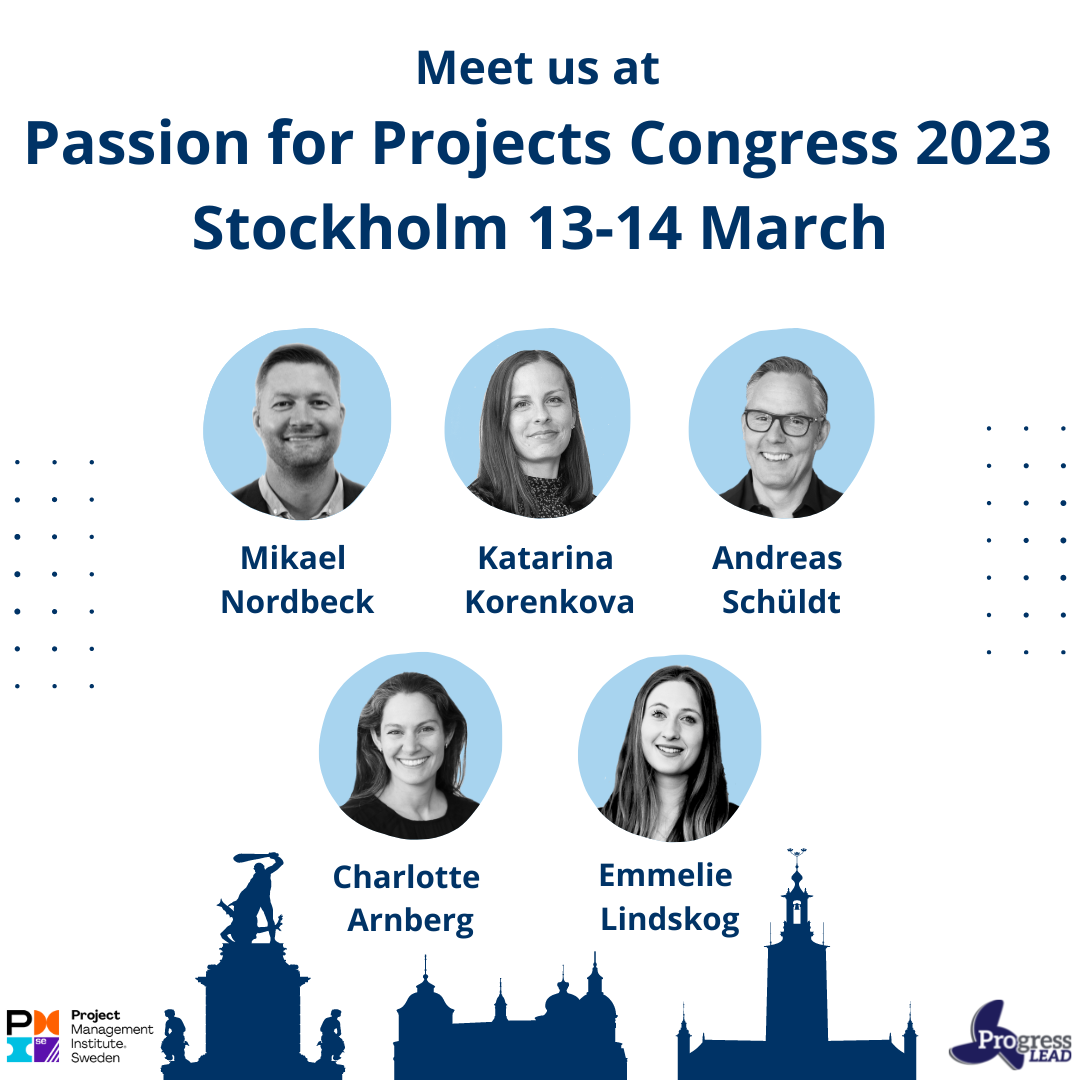 Andreas Schüldt and Katarina Korenkova from ProgressLEAD will speak at PMI Sweden Chapters Passion for Projects Congress 2023 at SPACE Stockholm 13th of March ✨

Project, product and portfolio managers spend countless hours making critical decisions that contribute to the success or failure of the business. In fact, a typical Fortune 500 company wastes more than 500,000 days a year on ineffective decision-making, losing billions. The future brings another challenge – decisions urgency.

This entertaining and insightful session will inspire you to say goodbye to risky gut-feelings, not-so-good old PowerPoints and Excel sheets and instead, leverage the power of latest technology for efficient, data-driven and impactful decision-making.

Do not miss "Decision intelligence – the future of decision-making meetings" at the 13th of March, 14.00 at Passion for Projects Congress 2023 www.passionforprojects.org. 

Our subsidiary Addends will also attend the PMI Sweden Chapter Passion for Projects Congress 2023, where 💙💛 Mikael Nordbeck Addends will give you two interactive and interesting workshops in the LEGO® Serious Play® methodology at Tuesday 14 March. 
 
Mikael is a certified LEGO® Serious Play® facilitator and will guide you through how to build the future of meetings with the LEGO® Serious Play® methodology. Using the 3rd dimension is a useful tool to capture more perspectives and altering a viewpoint supporting clients to run meetings that matter. 
 
You can read more about the workshops here: https://lnkd.in/ejTpe6pp
 
Haven't booked your ticket yet? Get it here: https://lnkd.in/e6xnmEx5

See you there!