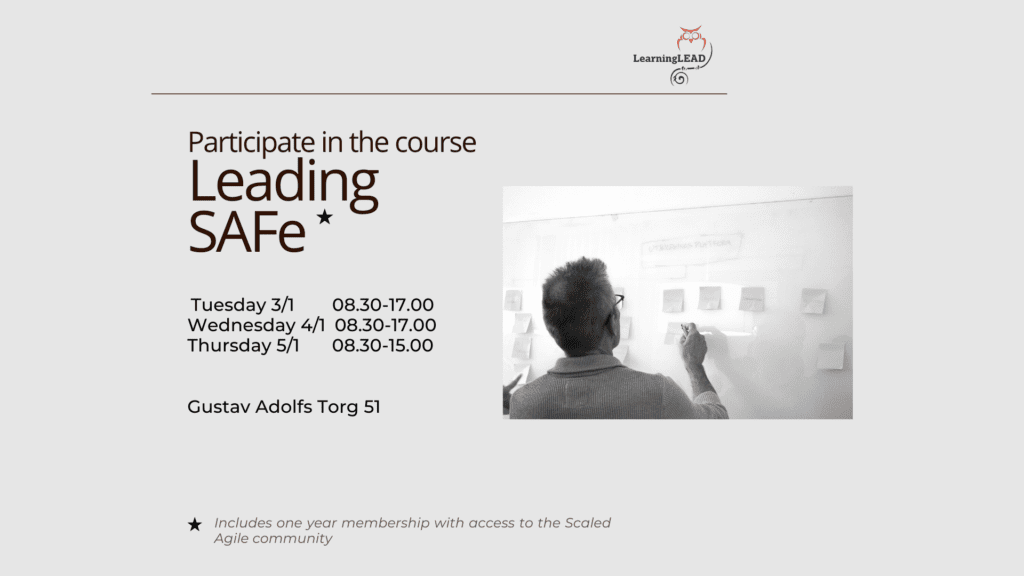 Participate in "Leading SAFe"
Participate in LearningLEAD's course "Leading SAFe" in collaboration with Denise Vestin, CSM®, SPC (SAFe®), PMP (PMI®), who is highly experienced in teaching and coaching leaders in agile, facilitation and general project management.
The course gives you the tools you need to lead your team effectively and increases your understanding of how you can bring SAFe work into your organization.
Don't wait to sign up as there are only a limited number of seats left. Last day to register is 23rd of December.
Read more about the course and how to register here: https://learninglead.se/