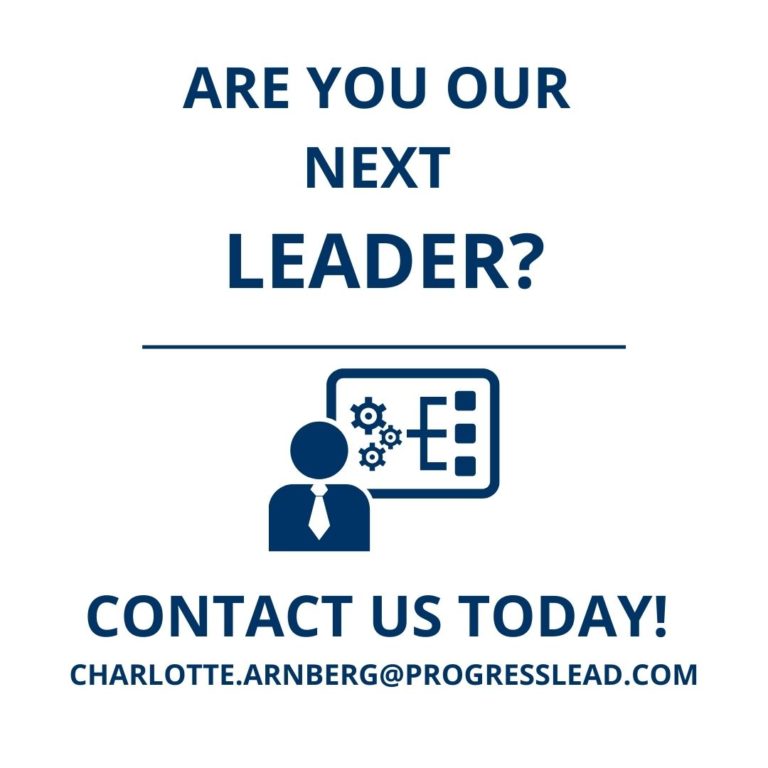 We are looking for a new colleague to our team of consults. At ProgressLEAD we are experts on successful leadership. If you have any experience of leadership, are certified or have the ambitious to get certified? You are the one we want to meet?
Who are you?
To achieve set goals, you are expected to take initiative, show drive and focus on achieving results.
You must be passionate about management and control, and are expected to take personal responsibility for ensuring that you are at the forefront when it comes to delivering.
We attach great importance to your personal qualities and are looking for a positive and committed employee with a good ability to work together.
You must handle Swedish and English on a professional level
You should be sufficient when it comes to building networks with good relationships
You must have social skills
You should manage "tools" that give you the ability to engage and motivate others
You must have a degree in a relevant college or university education
Demanded experience
You must be able to demonstrate experience from roles such as project manager, program manager, product owner, business consultant or equivalent
You should be able to show experience from having worked with a steering group or similar stakeholders
Experience from the consulting industry
Experience from other senior positions
Experience of leading educations in different methodologies or similar experiences in pedagogy
Other meritorious competence
Certification in project management (PMP, IPMA, etc.) or agile methods such as SAFe or SCRUM
Certified SPC
Selection takes place continuously until 21 June. Apply via the form next to it by sending in your CV and a personal letter. Send an email to Charlotte.arnberg@progresslead.com for more information regarding the position and the recruitment process.
We are looking forward to hear from you!