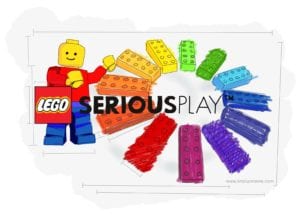 Workshop with AddendsLEAD
A while back we had the opportunity to have a workshop utilizing LEGO® Serious Play® at our office in Malmö with some of our colleagues. Björn and Mikael from AddendsLEAD, who are certified LEGO® Serious Play® facilitators, guided us through the exercises and presented their work and offers. We spoke about expectations for the future and the participants got to build both visions as well as sales pitches.
Even though times are rough, AddendsLEAD offers workshops for companies or teams, tailored and covid-19 safe to ensure everyone's safety and health. Check out their website: https://addends.se/ to learn more about them, their offers and LEGO® Serious Play®.