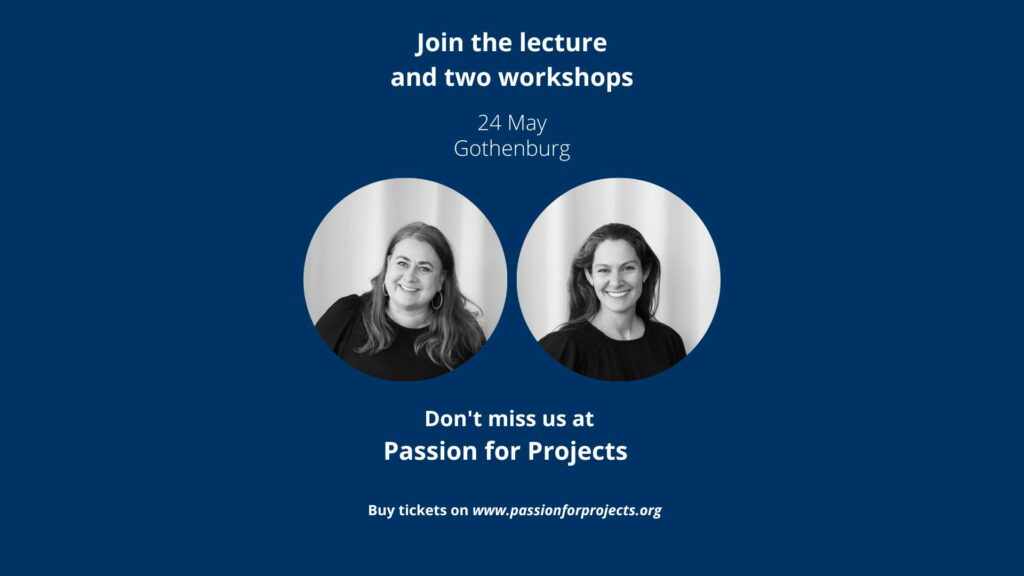 Meet us at Passion for Projects 2022
Don't miss us at Passion for Projects 23-24/5!
We'll be sharing our passion and insights about leading in uncertainty in three different sessions on Tuesday May 24th! Join us for the lecture or our two workshops where we'll be sharing some tools that we find very helpful.
11.15 Leading Change: Mindset Matters when Leading in Uncertainty
13.00 Interactive session Tool 1: Investing in a Shared Dynamic Mindset
14.00 Interactive session Leading in uncertainty; Tool 2: Guiding Principles
Looking forward to see you there!
Buy tickets and see more information on https://lnkd.in/ecpHM3W
Find our lecture and workshops here: https://lnkd.in/g3s68CMt