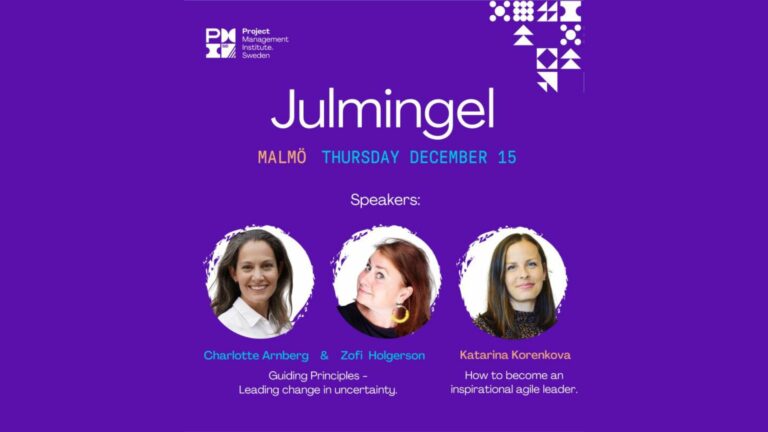 Meet us in Malmö 15th of December
Only one session left before end of year. Sign up already now, limited number of seats.
Join us for the interactive Guiding Principles-Workshop next week in Malmö.
Gothenburg – May 2022 ✅
Stockholm – November 2022 ✅
NEXT UP
Malmö ⏭15 December 2022
Let's meet in Malmö 15/12 at the PMI Sweden Chapter Julmingel
See you there !