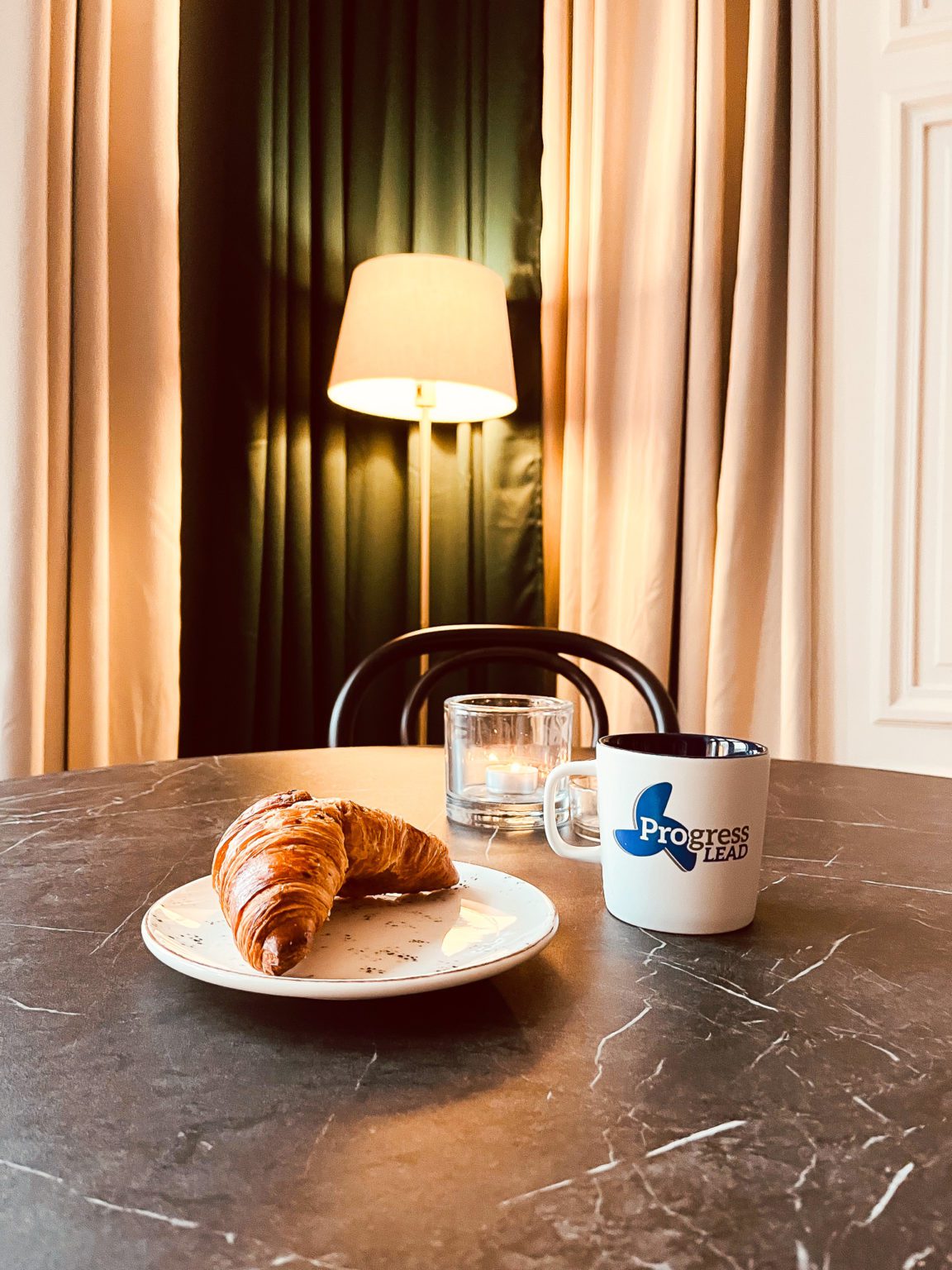 A great opportunity to recharge
We at ProgressLEAD think it's important to be a tight team and therefore we like to spend time with each other both in and outside our lovely office.  

Among other things, we have the Thursday breakfast at the office.  
 
Together we start our Thursdays with a common breakfast which is very appreciated among the employees. This is a great opportunity to recharge with new energy together with the colleagues. A must have for our Thursday breakfast is the famous croissants and- of course- coffee 🥐☕️

What is a must have at your breakfast table?